Lawn Care
---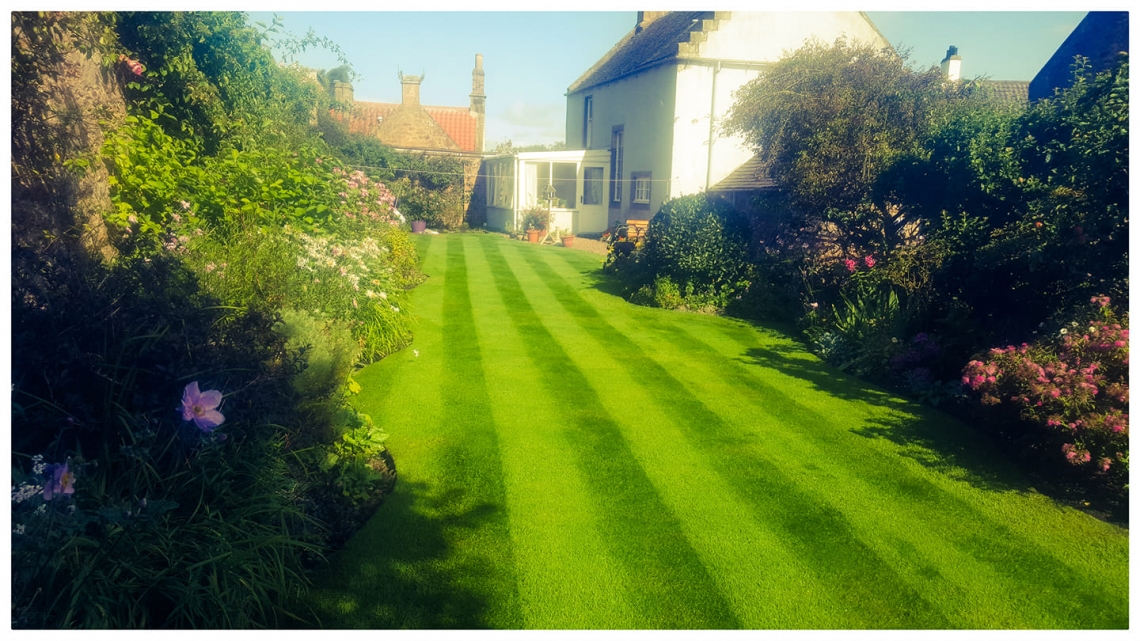 March
Spring is upon us, at last, the cold wet weather has held some things back and now in March we will still be able to enjoy the Snowdrops ( Galanthus) and Winter aconites (Eranthis).
When the flowers of both these plants begin to pass is the best time to lift and divide (in the green) if you want to spread the bulbs around the garden and improve the display. You can also order these in 'the green' over the next few months.
Other bulbs that have been planted over the past few months are bursting through and we can soon enjoy some colourful cheer in the garden during March and April.
If you want your Lawn to look good all summer, then now is the time to start working on your lawn, (the largest plant in most gardens).
We normally start off with Coring the lawn, (taking 'pinkie' sized cores out of the lawn) this helps to aerate, relieve compaction and also helps with drainage. Some people brush sharp sand in, but I prefer to just let the holes grow back in, both have the same effect.
Once the coring is done, apply lawn sand or iron to help kill off the moss, after a few days you will see the lawn greening up a bit and the moss turning black. Leave for a couple of weeks, then scarify/rake out the moss and any thatch, this will let light and air to roots and encourage stronger growth.
Once this work has been done it's time to apply a good lawn fertiliser and this should be done regularly throughout the growing season, roughly 6-8 weeks apart, up until an Autumn feed in October.
Regular cutting will also help improve the look and health of your lawn. Weekly is best, fortnightly at a push and remove all clippings.
The type of mower you use will determine the quality of the Lawn. I use a rotary mower with a roller, this helps to get a closer cut than a 4 wheel rotary (and you get the stripes) for a better finish, you need a Cylinder mower, but that means cutting at least twice a week.
Finally, if you want that crisp look, you must have neat edges, which means clipping them every time you cut the grass.
Once you have done all this, you will a lawn to be proud of.
Obviously, if you want it done properly and to give you the time to enjoy it, then call Tidy Gardens, all your garden needs.
Thank you for reading
---