All your garden needs

Garden Maintenance, Landscaping, Lawn Care Click Here

All your Garden needs

Hedge Trimming, Tree Pruning and Pollarding Click Here

All your Garden needs

A Tidy Garden is a happy garden Click here
Welcome to Tidy Gardens (Fife) Limited
For all your garden needs
Garden Maintenance, Grass Cutting, Lawn Care, Hedge Trimming, Landscaping, Ponds, Patios and Fencing
Based in Craigrothie, Cupar, Fife we have been operating since 2000. Our combined staff experience exceeds 150 years of gardening expertise available to our customers.
We have extensive plant and plant care knowledge and we know when to trim when to cut back all essential knowledge to keep your garden looking its best throughout the seasons.
Whilst we are the largest gardening company in North East Fife we currently manage over 400 gardens on a regular basis if you need a hand with getting your garden looking its best and the way you want it, then we can help you make it a place to enjoy and relax in. 
We offer numerous gardening services and work extensively throughout North East Fife, from Newburgh to Tayport, Glenrothes to St Andrews and Kirkcaldy to Crail.
We provide a professional gardening service, expert garden maintenance, grass cutting, lawn care, hedge trimming, landscaping, ponds, patios.
We provide both a professional and reliable service to both our residential and commercial customers throughout Central and North East Fife. 
Simply contact us to discuss your garden requirements and we will help you get your garden looking the way you want it!
We are the only company in Fife to be a registered member of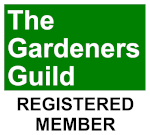 If you need assistance with your garden then give us a call let's get your garden looking the way you want it!