January
---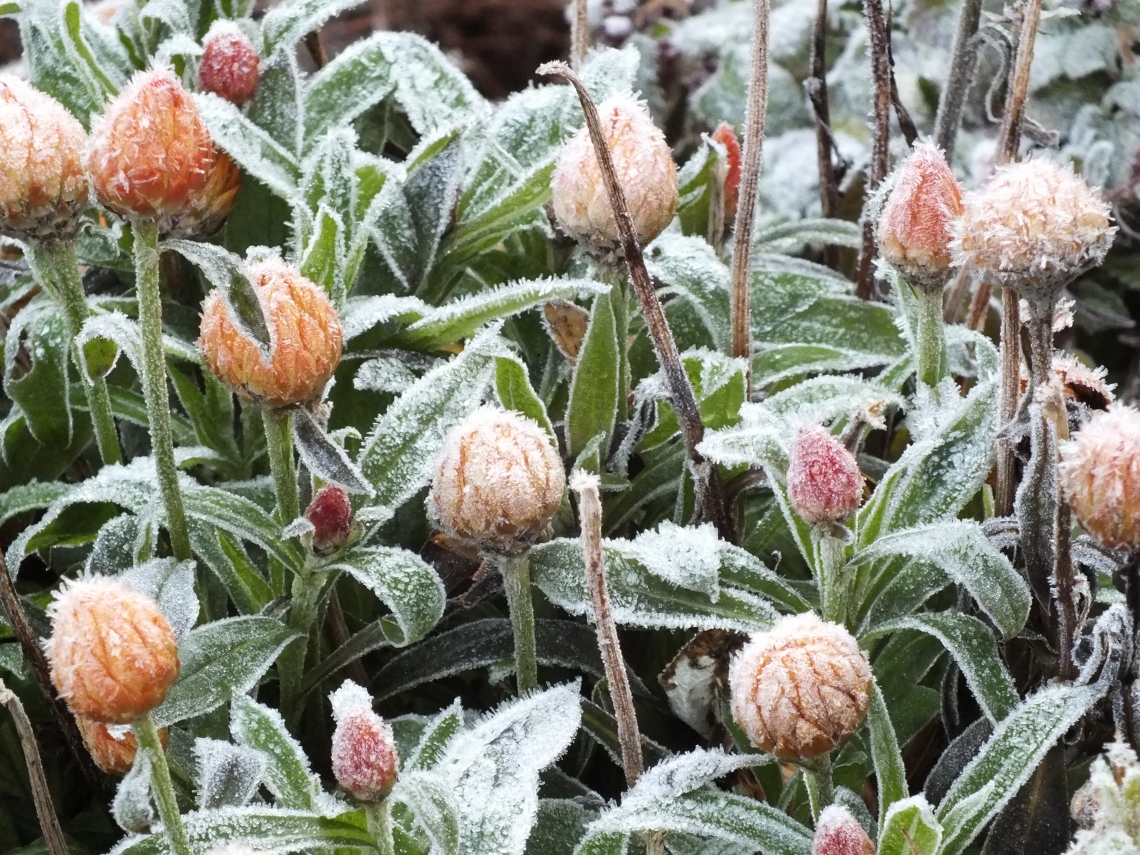 January
Gardeners know that gardening happens 12 months of the year, and there is always something that can or should be done.
Those that are not so keen – take note – if you have a FITBIT, then there are plenty of things that can be done in the garden that will help achieve those vital 'steps' and burn those all to essential calories.
Recycling and reuse is very high on the agenda these days, and Gardeners have been doing so for centuries.
Last month I suggested making a festive wreath, so now that that season has passed, once you have removed all the decorations, you can hold on to the ring and reuse it in the summer as plant support. It is ideal to use 3 or 4 canes to create an Obelisk for Sweet peas.
Composting is especially important in recycling terms in gardening. All those grass clippings, annual weeds, leaves, vegetable waste, and soft green materials can all be put to compost. After a period, this will become a valuable product in the garden that will enrich the soil. However, you do not want to let it get too dry and may need to turn it occasionally for best results. It should be ready to use after 12 months but ensure you have more than just grass clippings.
Now is a good time to empty the compost area and spread the contents lightly, as a mulch on the borders, and it is perfect for around the base of shrubs and trees. It can be dug in if you have a vegetable plot or raised beds. Or, if you wish to have Daffodils and Tulips ready in pots to fill some gaps in the Spring, your compost will be ideal for potting up the Bulbs just now and will be prepared for planting out in March/April, which will help add extra colour and interest.
January is the primary 'dormant' month in the gardening world and is the perfect time to prune your Apple and Pear trees. The main rule is to remove last year's growth. If your tree has not been pruned for several years, this becomes a more extensive job and requires a lot of 'thinning out' as well as pruning. In addition, you want to make sure that branches are not rubbing and that there is plenty of room for letting the light in and the air through.
January is also the best time to move any plants, shrubs, and small trees that have become too big for their planted area. To do so, you need to make sure that you create a large root ball before digging out. This will help ensure that, when repositioned, that they will have a better chance of survival. Also, before moving, make sure that you have created a large enough hole for the root ball, and you've added some compost and fertiliser to give the plant a boost when the growing season starts again.
Towards the end of the month, you should ensure that all the leaves and debris are removed from the lawn in preparation for starting the new season's lawn care treatments.
Coring the lawn is an essential part of this as it helps to aerate and ease compaction—more on that, next month.
Ewen
---