September
---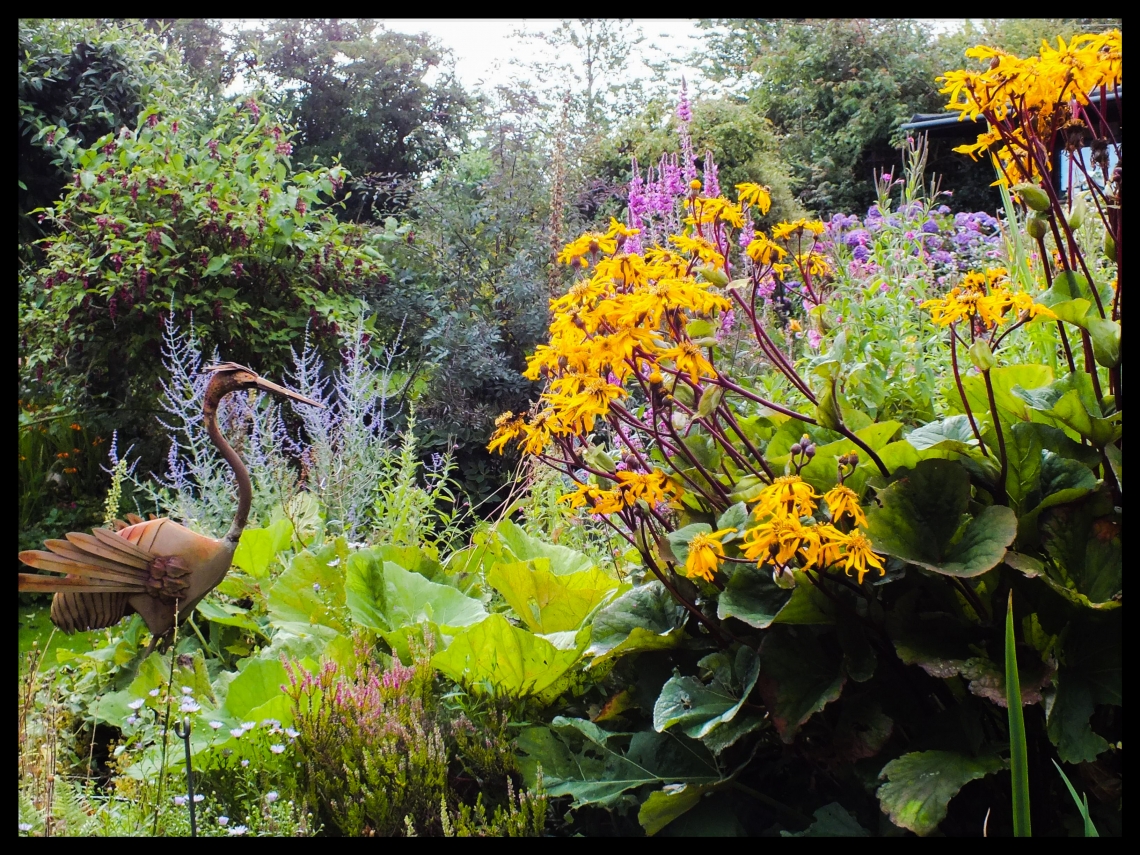 September
August has seen everything putting on a lot of growth, hedges, in particular are needing a trim and will probably need to be done again before the end of the season. Similarly, a lot of shrubs may also need some further light trimming and thinning out. If you have Cornus/dogwood leave the stems alone, as once the leaves fall, the stems will give great colour during the winter months. (prune them back in early spring) If you have planted a new hedge, now is the time to 'nip' out the centre of the main stem once, and if, it has reached the desired height, this also will encourage side growth which will help thicken the hedge.
Looking for extra colour for the next few months, if you haven't got already, why not buy some Chrysanthemums, these should last until the frosts and give a good show coming in various colours. The ones that you buy just now may not come back next year, but it is worth the spend, for the show you get. I've also mentioned before if you want to have colour, buy some plants each month and next year you will have achieved your goal.,
Towards the end of the month, you should start tidying up some of your herbaceous plants and giving thought to planning to maybe lifting and dividing some, this is best done toward the end of October into November. If you feel that some shrubs need to be moved, this is best left to between November and January when there will be a better chance of them surviving.
I mention your lawn most months, but you need to work at it to have it looking good all the time. There is still time to apply a light application of summer fertiliser anytime in September, this will encourage good root growth, especially after the relatively dry summer.
This is also the time to start giving some thought to buying spring-flowering bulbs. There are so many to choose from. The main thing to look for is the flowering time, if planned well, you can have bulbs flowering from late January right throw until June. Like the number to choose from, there is quite a variation in prices too. This generally means that the more you pay, the better sizes and range you will have.
September is the month to enjoy the fruits of your labour, Enjoy.
Ewen
---