July 22
---
July
If you have not managed to get all your bedding plants in by now, there is still time during the first few weeks of July to get a good splash of colour for the remainder of the summer. If you have the time, deadhead your plants frequently to avoid the plants putting their energy into producing seeds (unless, of course, you want seeds). This will encourage more flowers and is especially true with Sweet Peas.
June was a very dry month, and your lawns and many plants will have suffered. Please give them a feed and water them regularly. If you have not already done so, now is the time to cut back the dead leaves left over from the spring bulbs and to lift any bulbs you want to move or dry for planting again in the Autumn. There is still time to plant Gladioli bulbs for a late burst of flowers and colour.
If you have a Wisteria, this is when you want to trim back some of this year's growth, this will help promote flowering next year. Likewise, the shrubs that have just stopped flowering in the last few weeks should be trimmed back to allow new growth on which next year's flowers will bloom. Leave them too late, and you risk having few, if any, flowers. You can also look to thinning some of the older stems out to encourage new growth, which will help prevent disease by allowing more light and air into the crown.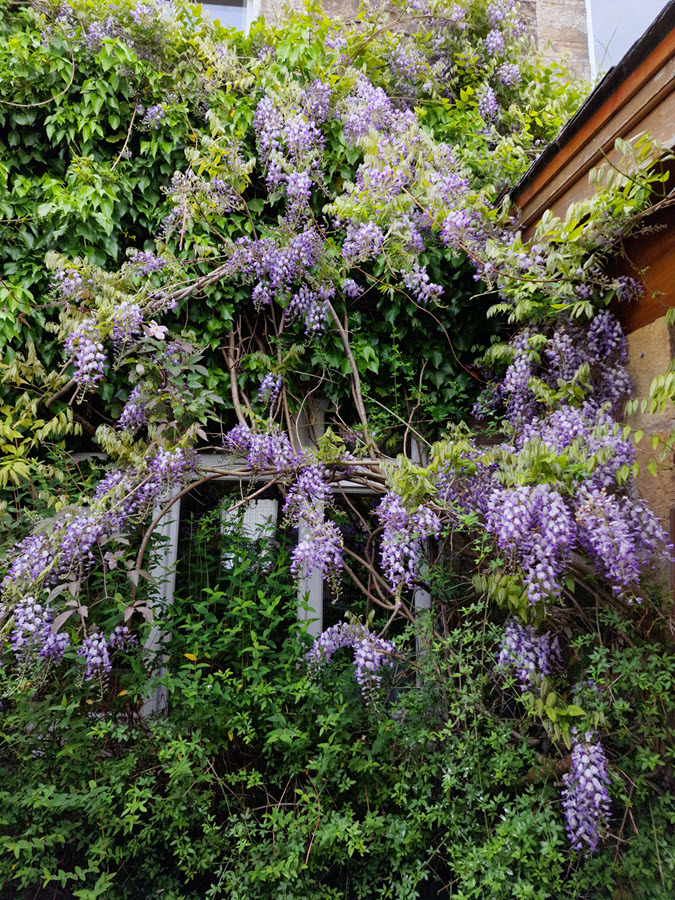 There have been frequent spells of high winds lately, which can and has caused a lot of 'layering', so you should check your beds for any plants that have been blown over and get them upright and supported. Otherwise, they will kill off or hamper the growth of other plants they have covered.
Most perennial geraniums can be cut down by at least half when the flowers pass, and you should get a second flourish. Likewise, perennial cornflowers can have the same treatment, and you will get a second batch of flowers. With most flowers, you will get more flowers if you keep 'deadheading. Not all plants will. Remove dead leaves and generally try to keep the plants clean and tidy.
There is always so much to do at this time, but there is no point in panicking. Just do what you can and let nature do the rest.
Remember to take some time out to enjoy your hard work.
Ewen
---